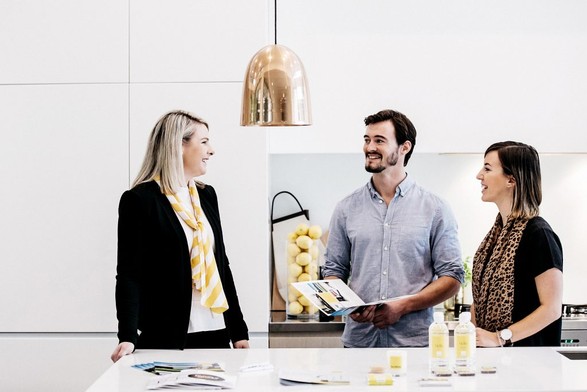 If you are a prospective tenant looking for a rental home in Warkworth, Snells Beach, Wellsford or surrounding areas you have come to the right place. Below is some important information on the process of renting through Ray White Warkworth property management.
How do I view a property that I am interested in?
Every property listing under Available Rentals includes phone and email contact details for the Letting Agent. They'll be happy to arrange a viewing for you.
Applying for a property
Following the viewing, you will be sent a link to apply for the property. This is now a 3 step process and each step requires more information depending on how far through the application process you get. The application process is all completed online, however if you find you are having trouble, you are welcome to contact us and we can help you in the office with this.
Reference Checks
We contact previous landlord, conduct credit checks and any further reference checks that we deem necessary. Tenants need to be aware that the more information that they can supply us, in respect of past tenancies and landlord contacts, the more likely they are to be considered for one of our properties. Our assessment of merit is based on this information.
Selection
The final selection of tenant is most often done in consultation with the property owner and is based entirely upon merit. In order to make this merit judgement we review the information gained from the registration form, the interview, the tenancy and workplace references and the credit checks and apply it to a variety of criterion of which the ability to pay rent regularly and on time and the ability to look after and care for the rental property are paramount.
We should make it clear that we will not accept any instruction from homeowners that may contravene the Human Rights Act or any other enactment that could compromise the health, safety or well-being of future tenants.
How much do I pay to move into a property?
Usually around Five weeks' rent.
1. The first 2 week's rent
2. Four weeks bond
Note: Under the Residential Tenancies Act up to 4 weeks' bond can be charged.
Do I need to pay GST on rent?
No.
Do I need insurance?
Yes, you will need to take out personal contents insurance as the landlord's insurance will not cover your possessions.
How do I pay my rent?
Automatic Payment: Your Property Manager will give you an automatic payment form and once completed, they will lodge it with your bank for loading before the day the automatic payment is due to commence.
What does Ray White do if I do not pay my rent?
Ray White (Bogue Bogue Property Management Ltd) has a zero tolerance for rent arrears. If you are 1 day in arrears, a phone call is made or txt is sent informing you that a payment has been missed with a follow up letter. If no payment is received by day 3 then another phone call and letter is issued. If by day 7 you have still failed to pay the missed payment in full or come to a payment arrangement then, a 14 day notice is issued advising you that you are in breach of your Tenancy Agreement and in most cases it is at this point that an application to the tenancy tribunal is made. Rental payments are required to be paid in advance.
Ray White Bogue Property Management has the right to make an application to Tenancy Services at the same time the 14 day notice is sent to you and a mediation or hearing will be scheduled through Tenancy Services for you and the landlord (your property manager) to have their case heard. This will result in either owed rent to be paid and/or the tenancy terminated.
What do I do if something on the property needs repairing?
Fill in a maintenance request form on our website https://warkworthpropertyrentals.co.nz/repair-request/about
If the matter is urgent, call your property manager.
What do I do if I have any complaints about work not being completed or if I feel I have been treated unfairly?
Contact your Property Manager to discuss your concerns and issues. If you are not satisfied with the outcome contact the Team Leader, Nicole Banks on (09) 425 1611 and she will assist you.
How often can my rent be increased?
Under the Residential Tenancies Act rent cannot be increased more than once every 12 months and the landlord must give the tenant 60 days written notice of this increase.
How often can the landlord inspect the property?
Under the Residential Tenancies Act a Landlord is not permitted to inspect the property more frequently than four weekly, however, as a rule though, we recommend at least 3 inspections a year. The landlord must give 48 hours' notice of any inspection. Inspections can only be carried out between 8.00am and 7.00pm.
How often will you inspect the property I am renting?
Most properties we manage are inspected about every 3 or 4 months. If the owner wants more or fewer inspections though, that's their choice. A comprehensive report, including any maintenance issues, is sent to the owner after each inspection.
What happens if the owner decides to sell the property?
You will be sent a letter telling you of the owner's intentions. Your Property Manager will discuss suitable access for potential buyers and, with your agreement, form a plan for this arrangement.
If the property is sold and the buyer requires vacant possession, you will be given 90 days written notice if you are on a periodic tenancy. If you decide to leave earlier you are bound by the Residential Tenancies Act to give 28 days' written notice to the landlord.
In many cases buyers are pleased to keep you on as a tenant, so it is important to talk with your Property Manager before making a decision about staying or leaving.
How much notice do I have to give if I want to move?
28 days written notice is required for a periodic tenancy. You are bound by the Residential Tenancies Act to pay rent up until this date – the only exception being if the property can be re-tenanted beforehand. The landlord cannot double charge rent on a property.
If you are on a fixed term tenancy with a finite end date then you will need to discuss with your property manager how you can end your tenancy. In many cases you will be liable for rent up until a new tenant is found for the property.
How do I give the keys back when I leave?
Your Property Manager will arrange a time to inspect the property for the final bond inspection. At this time you are expected to hand the keys back. In many cases the Property Manager may arrange for you to drop the keys back into our office.
How do I get the bond back?
After the final inspection, your Property Manager will arrange the release of your bond unless there has been damage to the property or the rental account is not up to date. In those cases, they will claim either all or part of the bond for the owner
What do I do if I have any complaints about my Property Manager?
Contact our Team Leader, Nicole Banks at nicole.banks@raywhite.com